Empower's Second Annual Women's Shelter Drive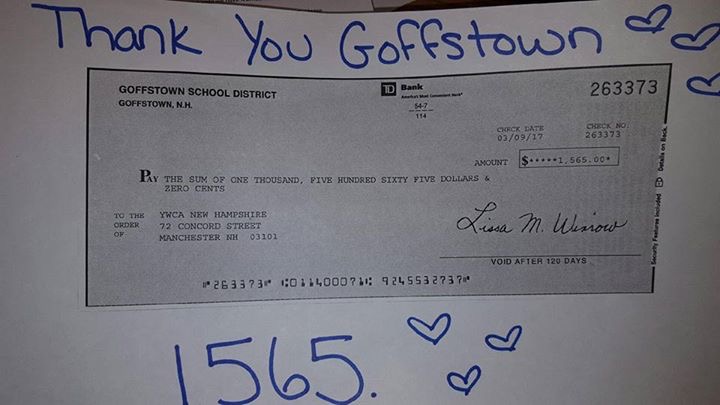 International Women's Day fills our newsfeeds with pictures of women and girls countryside raising their arms up high, protesting, firmly gripping the hands of their sisters, friends, and complete strangers. All this talk of this special day, yet few people in our community are actually contributing to their fellow females. That is, except Emilie Veilleux.
Only last year, Empower was created by now college freshman Eileen Salvinelli who saw that other high schools started the "girl power" bandwagon. One of the club's most important events has been the Women's Shelter Drive, which donates the items and money collected to the YWCA in Manchester. The YWCA does not nearly get the credit it deserves for eliminating racism, protecting the safety of women and girls at home and the workplace, and educating abroad wage inequality. Last year, Eileen was given an award from the YWCA due to her impressive efforts of contributing to the community through the shelter drive and being a significant role model to young girls everywhere. With the amount of snow days, Emilie made it her all to follow in Eileen's footsteps, and she succeeded.
This year, the Women's Shelter Drive made an impressive $1,565 with a total of 261 items: exceeding last year's total. From February 13th to the 20th, Empower members trekked the school collecting items for Maternity Monday, Tampon Tuesday, Dollar Wednesday, Toiletry Thursday, and First-Aid Friday.
    There are so few people like Emilie and the rest of Empower. The passing of Internationational Women's Day reminds us how important it is to act in a crowd of bystanders. Don't limit your appreciation for all women and girls to once a year. As a girl, even simple acts of kindness are appreciated, whether it is opening a door or volunteering at the YWCA.