Generations of Racing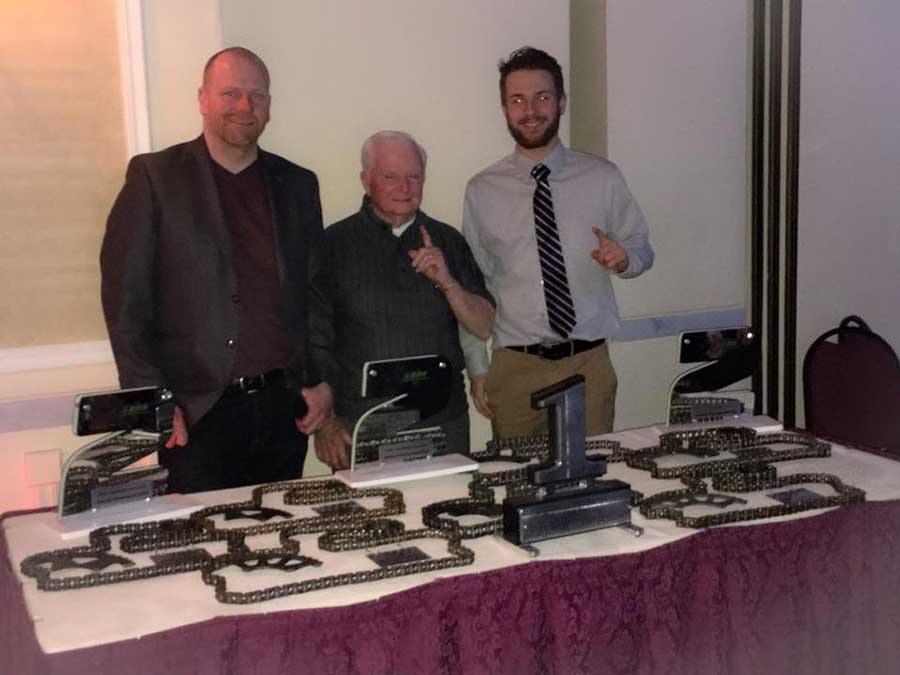 Each family has its thing; it could be singing, dancing, drawing, or acting, but what about racing motorcycles? 19 year old Sam Greenwood is an expert road racer at New Hampshire Motor Speedway in Loudon NH. Greenwood started on bikes at age 2 and began racing at the Loudon race track at the age of 14. "I grew up at the track and saw my dad racing and winning championships. Racing was in the family, and I knew I wanted to race my whole life," Greenwood states about his roots in racing. Greenwood comes from a long line of racing. Sam's grandfather, Dale Greenwood used to race go-carts professionally at the Loudon racetrack, Sam's father Scott Greenwood has been racing motorcycles since he was 18, Sam's Uncles also road raced as well, but have since retired.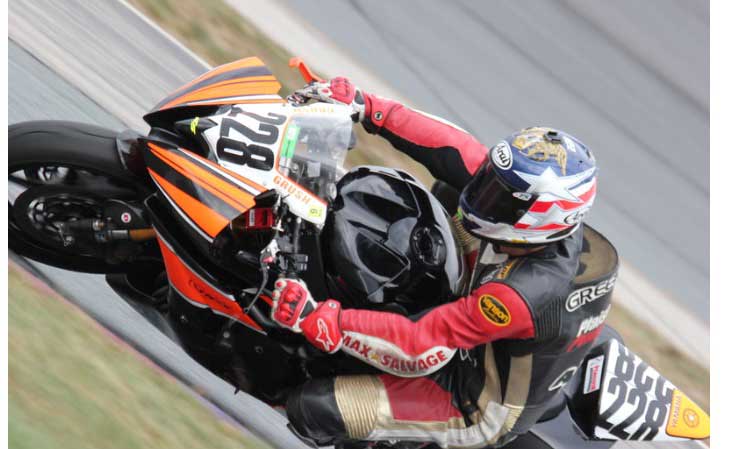 Greenwood's biggest inspiration in racing is Doug Henry, a famous supermoto and motocross rider. "I grew up watching him as a little kid. It was cool watching him win races. Even when he was injured and paralyzed, he always was  showing perseverance through it all". Sam also views his grandfather as a big support and inspiration, who, at 85, goes to every single race to cheer on Sam and his father, giving both Greenwoods signals on the whereabouts of their competitors on the track, and helping them both in the garage. Greenwood has this to say about his grandfather, "As a kid my grampy always told me 'smooth is fast' which I still keep in the back of my mind to this day". The racetrack, to the Greenwood family, isn't just a racetrack, to them, it's a second home. "The people at the track are a family, we all push each other to excel in racing and help one another out" Greenwood says about his friends in Loudon.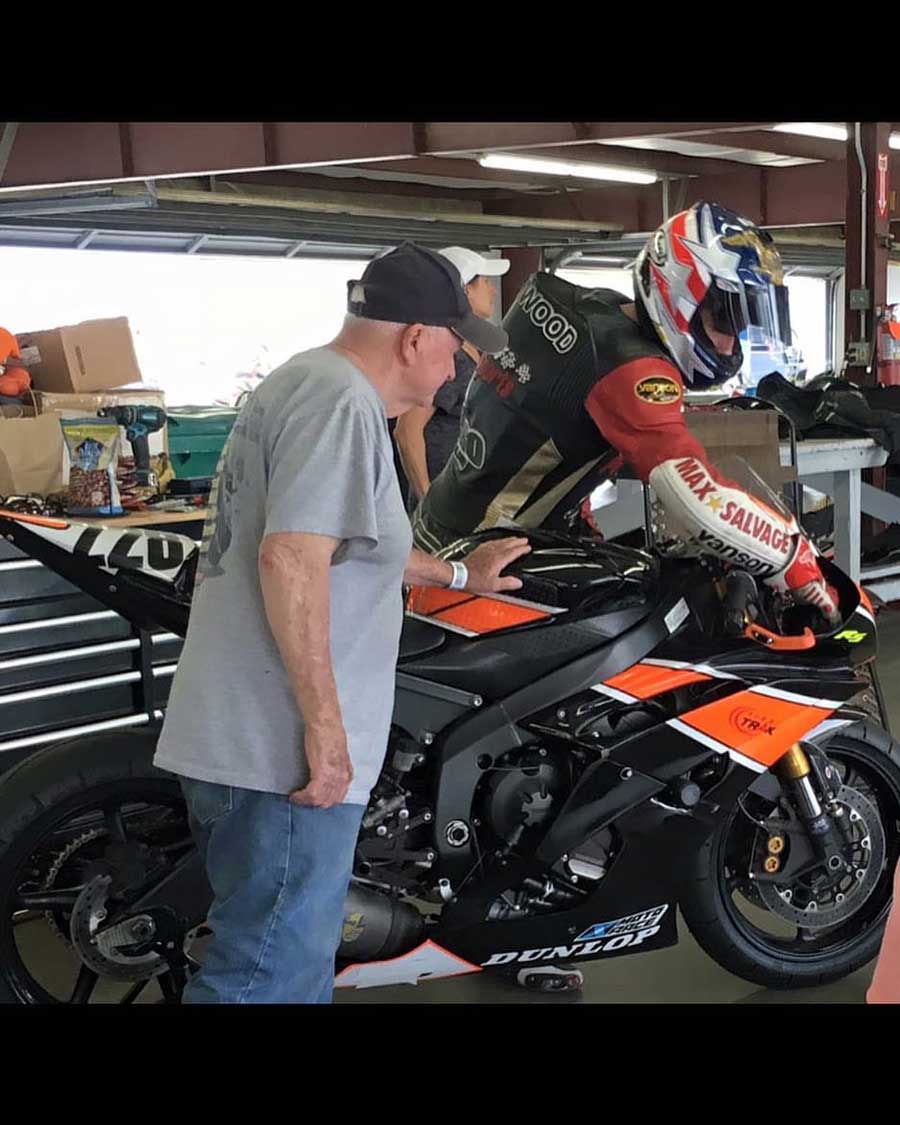 A huge contributor to the Greenwood's racing success, is all his sponsors,  including, Dunlop tires, Plaistow Powersports who provide motors for the Greenwoods bikes, and help build and fix them, and First Track Sports, which provided him with his bike, and a new motor for this upcoming 2017 season! Greenwood has had many bikes in his racing career, starting with his 2001 KTM SMR 520 which started his road racing career, a 2006 crf450r which he rode in road racing as well, a 1998 sv650 which moved Greenwood out of the ultra lightweight class into his now lightweight class, Greenwood is currently racing on a 2009 Yamaha R5. Along with these bikes comes a lot of hard work and mechanics. Luckily, Greenwood works at Argo Cycles, a bike shop in Raymond New Hampshire, who also sponsors Greenwood on the track. "It helps a lot working at Argo, it gives me the tools and space I need to work on motors and learn how to improve my bikes".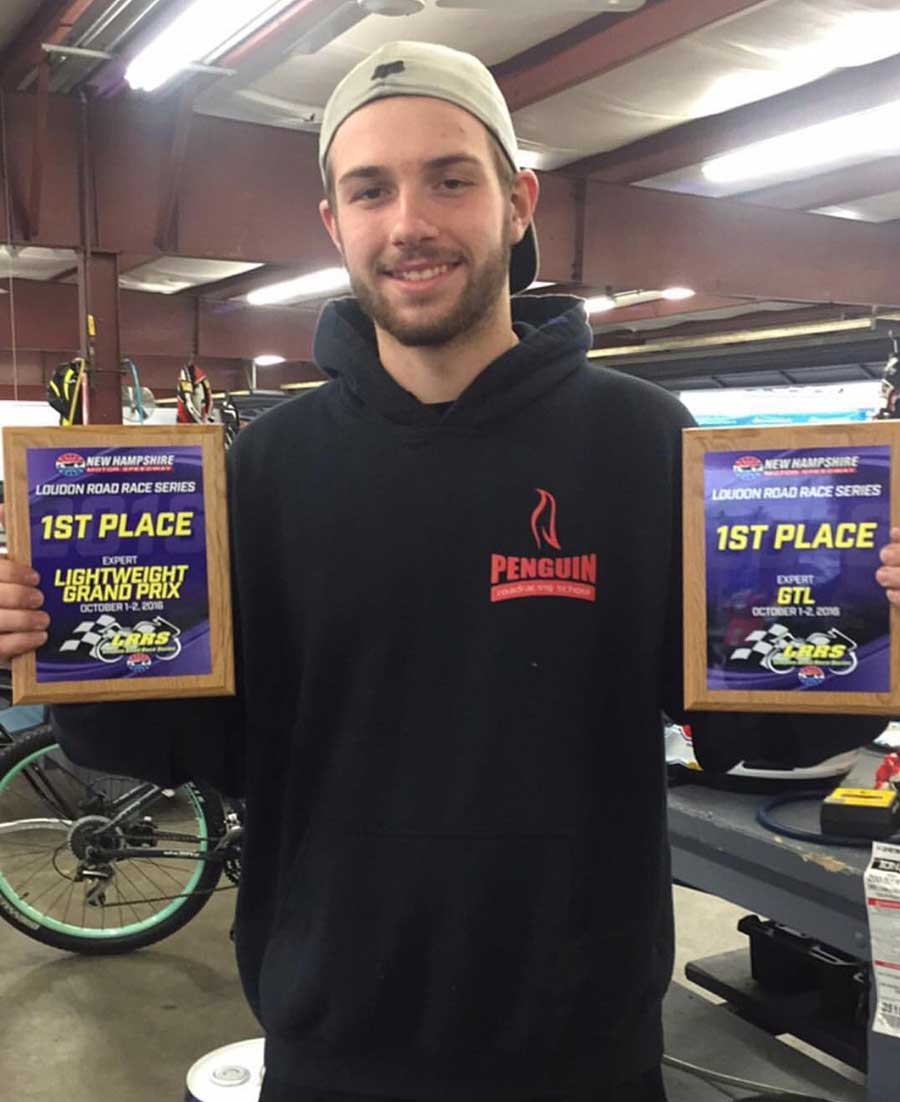 Greenwood says he would like to further his racing career, and someday go pro, but knows that it's not easy to get there and stay there, so Greenwood's plan is to keep racing at Loudon and possibly travel. Greenwood also is majoring in Welding at Manchester Community College, which he loves also. A dream of Greenwood's is to win an expert championship and beat his father at his own game. Greenwood says "the only regret I have with racing is that I feel like I started kind of late, if I had it my way, I would've started at 12 to get more experience under my belt". Greenwood's hope is to have children and have them race too when they are old enough. "Racing is a part of my family" Greenwood stated. Greenwood will continue hitting the track for more years to come, and hopefully make the family name even more known worldwide.