GHS Home Track Meet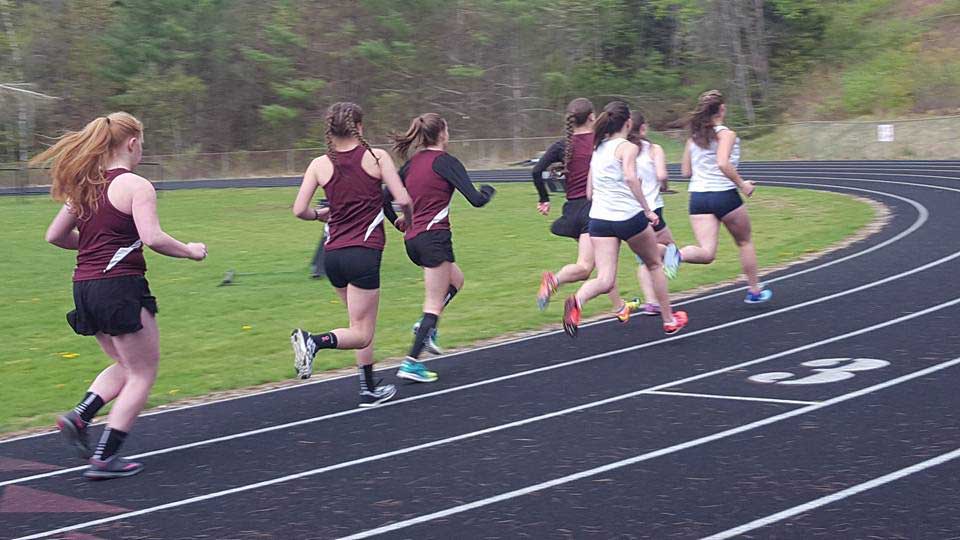 The bell rings and track team members fly from class and quickly change into their uniforms for the afternoon meet. Once changed, they scramble to the water fountain line.  It's barely three o'clock, and track and field athletes race out of the school and down to Barnard Park.
On Tuesday, May 9th, the second annual Goffstown High School's home meet for track and field was held at Barnard Park, a few minutes from the school. This is a big event for the track and field team members because it is their only home meet, and it also is a dual meet against Windham High School, which makes the meet important. Dual meets are very challenging since there are only two teams battling against each other.
The athletes rushed to Barnard Park after school to prepare for the meet, help set up, and find all the volunteers.  Track and field is a large sport with a variety of events. Holding so many events at once can make meets crazy. Fortunately, everything ran smoothly thanks to all the volunteers.
Alfredo Orosio, a Goffstown High School student who went to watch the meet thought, "the home meet was awesome! We did really good and all the athletes did their absolute best!" In addition, everybody agreed with Alfredo's thoughts on the meet when it was completed.  Terry Gregorio, a parent volunteer and timekeeper for the runners said he, "thoroughly enjoyed watching [his] first track meet and was impressed with the camaraderie the team displayed."