Grizzlies Take Down the Bluehawks
Following a big win in Dover, the Goffstown Grizzlies Varsity Football team faced Exeter in the third match up of the season, with doubtful critique from sports casters, and some coaches.  The Grizzlies took the field, and instantly set the tone on defense.  After going three and out, the Exeter punt team put the Grizzlies on the 30 yard line.  The Offensive Line, although undersized for a varsity line, fired underneath the defensive line which includes a Syracuse commit, and marched down to Exeters 30 yard line and went for it on fourth down, but couldn't convert.  After back and forths of punts and fourth down failed conversions, the Bluehawks scored 7 from a 3 yard pitch play.  Goffstown responded by marching down the field and scored 7 following a 4 yard TD by Andrew Duval.  The Goffstown Defense gave up no yards and put the offense back on the field.  After a double pass play from Keith to Duval to Putnam, the Grizzlies were up 14-7.  Defense only gave up a long run of 9 yards for the rest of the game, and the offense put up two more touchdowns which were both 3 yard rushes by Charlie Keith.  The offensive line gave up no sacks and left wide open holes for Jack Stinnett, who ended up with 136 rushing yards.  Grizzlies won 28-7 in Bill Ball stadium.
About the Writer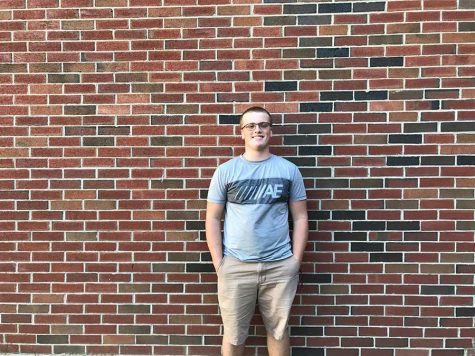 Dan Locke, Staff Writer
Dan Locke is in his junior year. He plays left guard for the football team. In the winter, he snowboards. He loves camping on the weekends with his friends. ...