Turtles All the Way Down Review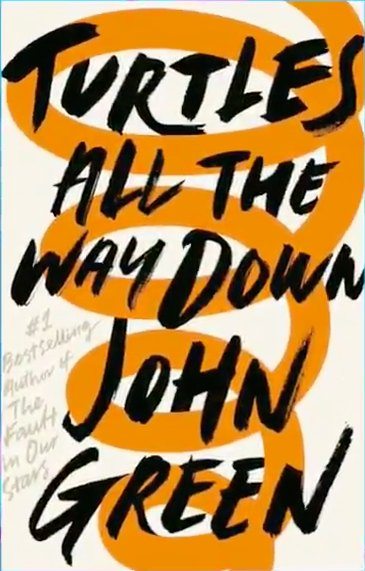 Down down we go into the spiral that is Turtles All the Way Down. As John Green's newest book, Turtles All the Way Down is a passionate story driven by mental illness, friendship, a murder mystery, and the gravity of life. Other than that, this is John Green's first book with a new appeal to different audiences than he had originally written for (The Fault in Our Stars, for example) and works to demonstrate the struggles of living with a mental illness as well as life as a teenager.
The story follows young teenager Aza who lives with generalized anxiety disorder and OCD and her best friend, Daisy, an extroverted and flirtatious teen who has bound herself to Aza, in which this unlikely duo find their way into a new mystery of tracking down a fugitive billionaire, with a $100,000 reward at stake and Aza's ever tightening spiral of thoughts and emotions that go along with the struggles of trying to be a good daughter and student.
Turtles all the Way Down is a journey about tragedy, life, mental illness, and about finding the light within one another. John Green has truly created a literary masterpiece that is the start of a new era of writing!