Button Poetry: 2017 Chapbook Contest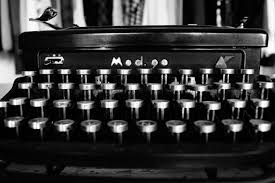 As November comes to an end and December begins, the race for poetry begins.
Every year, Button Poetry, a website and organization where poets come together to share their work, commences a chapbook contest for up and coming poets. A chapbook is a small paperback booklet, in which there can be up to 100 pages or so.
This chapbook contest works to encourages these poets to pursue their interest or dream of writing and make it a reality! The contest requires you to write 35 pages worth of poems in a digital manuscript, with a submission fee of fifteen dollars. A small fee to pay, but if you do enter, the reward is grander. The winner will receive publication, 50 free author copies, a $500 honorarium, and roundtrip travel to Minneapolis to perform at a release show and be filmed by Button's video crew. This is a contest that brings joy and dedication to people who love to write! If this sounds like you, then Button Poetry contest is for you!
The contest ends January 15th, so there is plenty of time for you to start your chapbook today! Happy writing!
For more information on the contest and the official rules, please visit https://buttonpoetry.submittable.com/submit .