10th Annual Goffstown High School Jewelry Sale
On December 7th and 8th the annual GHS Jewelry Sale will take place in Art Room A-1. On Thursday it will be open from 2-6 p.m. and Friday from 12-6 p.m.. A variety of jewelry, bags, scarves, hats, gloves, and gifts will be sold. About 75% of the products are handmade by Art Club Members. Money earned from the sale goes towards the Art Club and their activities, trips, and supplies. Many of the jewelry pieces are made from donated, recycled, up-cycled or new materials.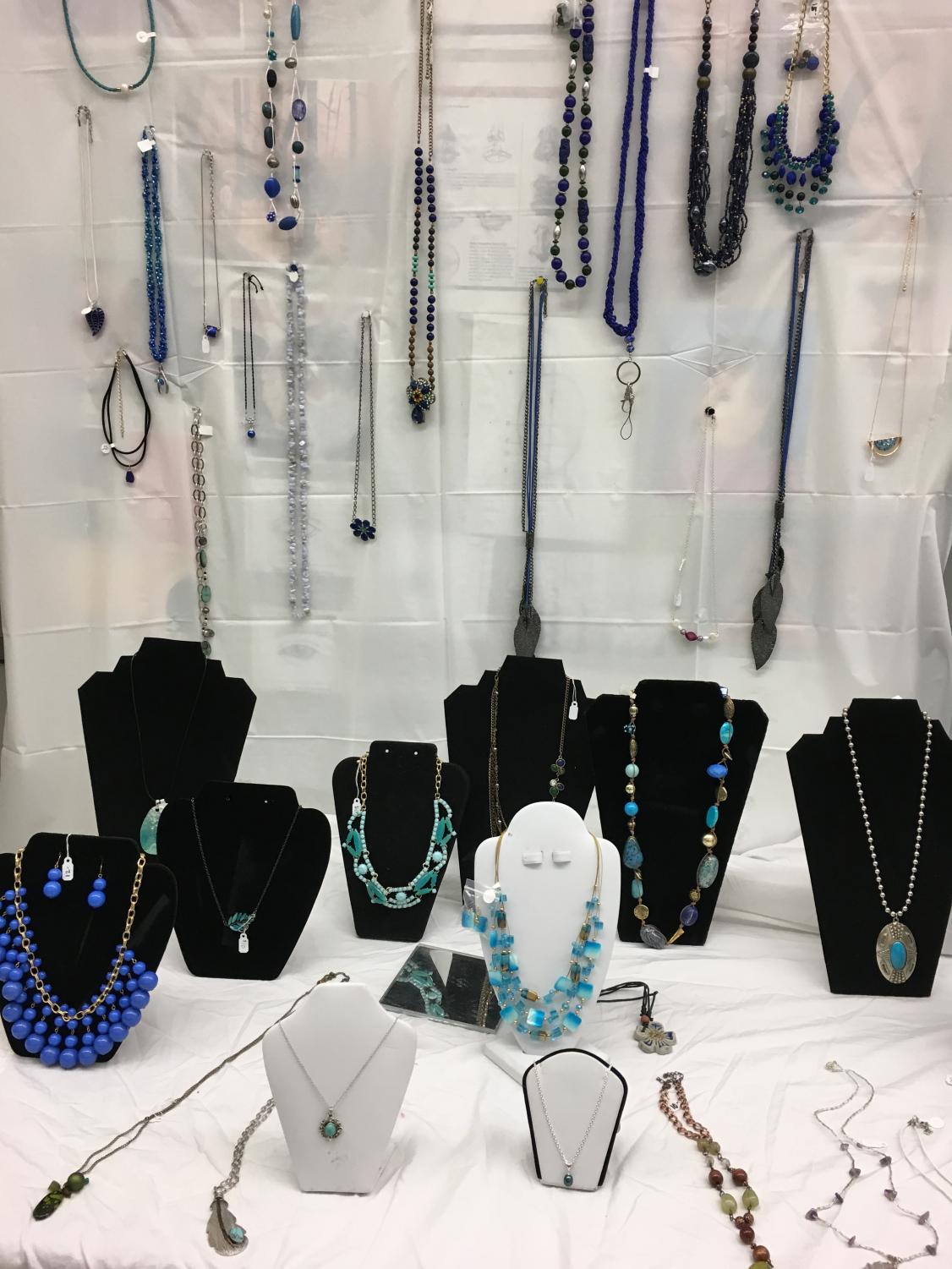 This is the last year the club will be doing the sale. Many hours of work have been put into doing this fundraiser each year. Consequently, the Art Club and Ms. Lane have decided to make this the last year. Preparing for the sale takes almost a year, and they have over 700 items in stock. The Club usually earns $4-5,000 from the products they sell. " It's a fun way to express creativity while teaching a sense of business," said Ms. Lane. While the club members have the opportunity to make their own products, they also gain the experience of running a small business.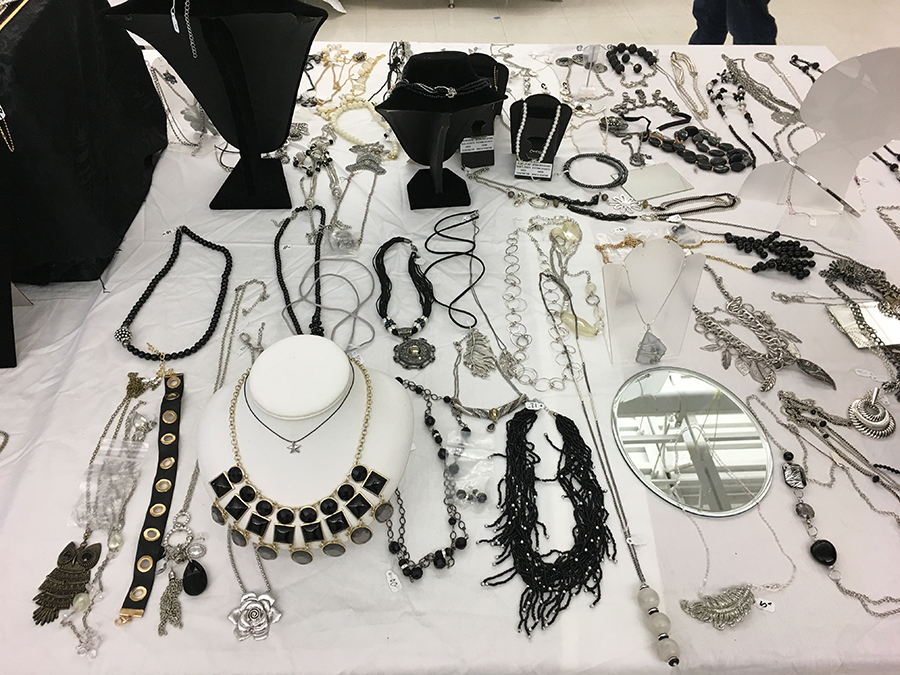 Club members are looking forward to another great year. Katy Cogswell, an Art Club member said, "I feel excited and hopeful people will come. I'm looking forward to it and enjoyed making jewelry. We worked really hard and stayed late. I think it's going to be another successful year!" For now, this will be the last jewelry sale, so, inform your friends and family. Products and gifts are sold just in time for the holidays. The Art Club hopes to see you there!