Working at a Newspaper Factory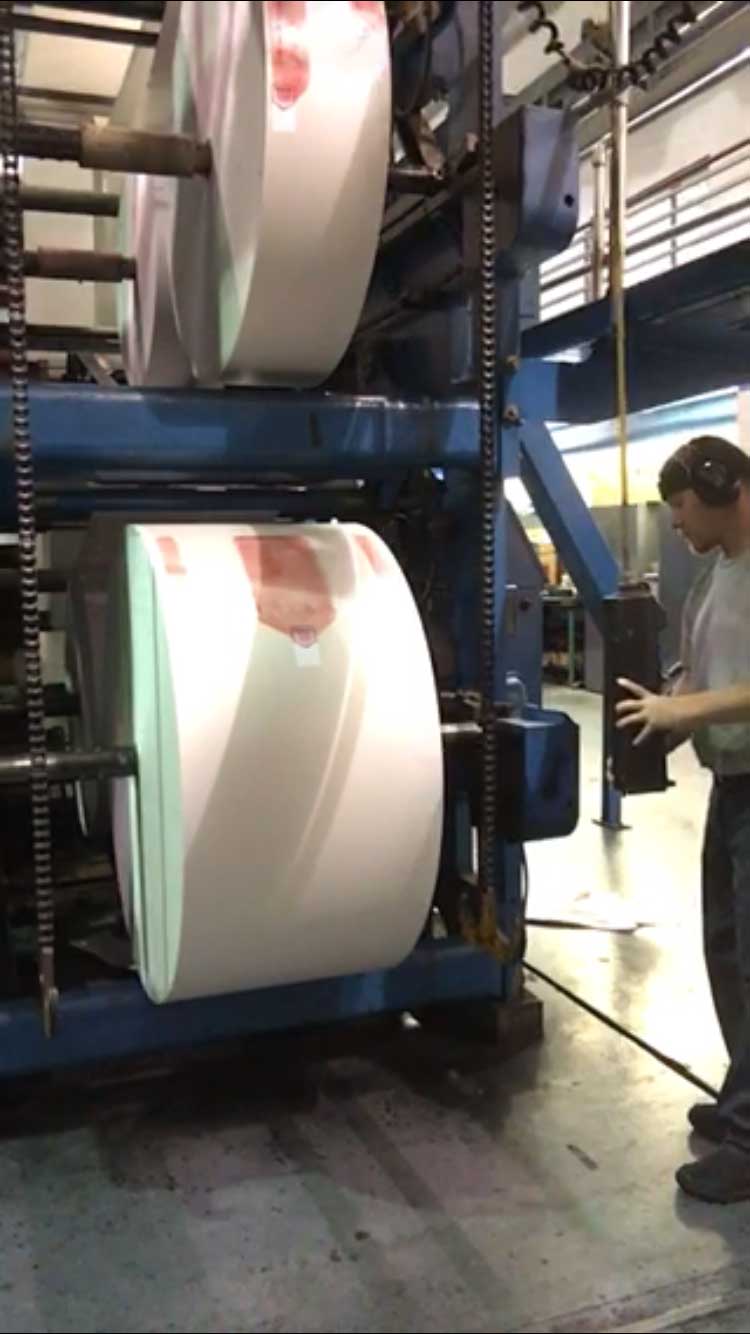 You may not think about the process involved in getting a newspaper to your doorstep. However, Jason Palmer, a Goffstown resident, printed newspapers for 25 years, and he can tell you all about it. Palmer started his career working at the Union Leader in Manchester from 1992 until 2013 . The factory was then moved to Seacoast Media where he continued to work for four more years. In the 1990s the factory was printing around 118,000 papers a day. Today, an estimated 40,000 are printed. Due to the growth of online news and social media, more people are putting down the paper.
Palmer's work schedule began around 7:00 p.m.. Before newspapers were printed, the press would be prepared for printing. Ink trays would be filled, the press would be adjusted for the number of pages being printed, newspaper rolls would be put on the press, and Palmer would have to figure out the page configuration to put the new plates on. The plates are what transfer the ink from the roller to the paper.
The press was usually scheduled to start printing around 9:15 pm, although this didn't always happen. Palmer said "It was a blessing if the press did start at that time." With all the work and maintenance involved in doing this job, it was not easy and certainly not quick. Once the press finally started to print, the workers would constantly check to see if everything was printing correctly. Palmer would align and adjust the color of the registration (photos) to be printed. Palmer said he enjoyed learning about how to use the photo software to adjust the color in the registrations. It was important for every advertisement photo to look appealing and clear. The workers would start the press slowly and speed it up once everything was checked. The newspaper is laid out on a larger board so every detail can be seen and corrected; this checking process usually continues all night.
"Conditions in the factory were not always great" said Palmer. Ink is everywhere including all over the workers and cleaning chemicals, similar to the ones used for cleaning planes, creates a strong stench. "The room is kept humid, so the paper doesn't rip" said Palmer. If the paper does rip it creates more issues and extends the printing time. At the Union Leader the workers didn't have a maintenance crew either. This made it even more difficult to fix issues with the press. Whenever the printing was complete is when Palmer's work day was done. Palmer remembers, "We usually finished up around 3:00 a.m.. Working those hours was hard, but learning the process of printing newspapers was cool."