Winter Carnival Week
High school is a unique place. Students usually describe it as a stressful location, but during Winter Carnival week, their perspective about high school is different.
Goffstown High School celebrated their Winter Carnival week on February 19th with a week of dress-up days. The week concluded with a school-wide assembly on Friday afternoon, February 23rd. The week also has very amusing activities going on.
Alfredo Osorio commented, "I enjoy Winter Carnival week because it is a fun week full of exciting things. My favorite part would be probably being able to dress-up with my friends, and watch the Friday assembly with everybody!"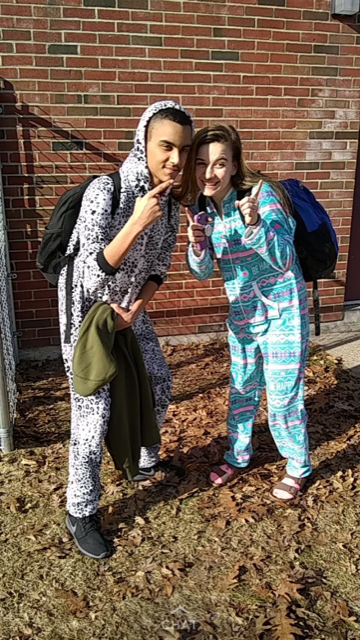 During lunches, students can participate in a variety of events.
Monday- LARP Preliminaries
Tuesday- Basketball Knockout Preliminaries
Wednesday- Volleyball Competition Preliminaries
Thursday- Dodgeball Preliminaries
Friday- The Assembly which includes final rounds of all events, skits and the announcement of the winning class.
Another rewarding event which happens during this week is the Empower Women's Shelter Drive. Empower collects donations during the week to benefit the YWCA Women's Shelter in Manchester. Students donate items and earn two points per item for their class. Earning these points is beneficial for Winter Carnival week because it helps the class win the week. Finding out the winner is very exciting, and it's all about who has the most points which makes for some friendly competition.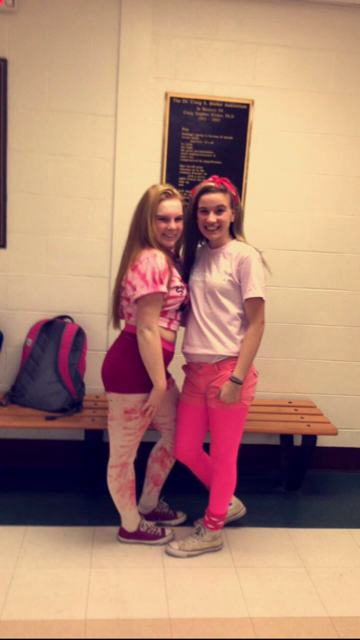 Additionally, another enjoyable part of the Winter Carnival week that gives points is the dress-up days. Many students like participating in their creatively designed outfit and also seeing the different ensembles of other classmates, and even teachers too!
The dress-up days were the following:
Monday- Camouflage Day
Tuesday- Decades Day
Freshman: 60s
Sophomores: 70s
Juniors: 80s
Seniors: 90s
Wednesday Day- Age of Life Day
Freshman/Sophomores: Babies
Juniors/Seniors: Senior Citizens
Thursday- Superhero Day
Friday- Class Color Day
This year's Winter Carnival competition was a very close race; the winners  ended up being the juniors. Devin Pouliot, a senior, commented that he "really didn't care that [the seniors] lost to the juniors, it's such a crazy assembly that it's not all about winning. I only fully cared about the class skit and we won that, so I was happy that the hard work we put into the skit, didn't go to waste."