Jump Around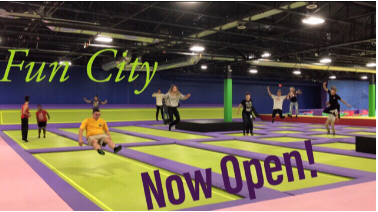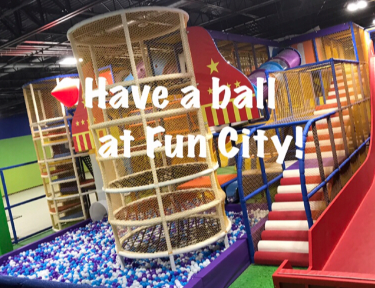 NOW OPEN!! Fun City Trampoline Park in Goffstown, NH opened on September 14, 2018. The park is opened for all ages. Fun City offer birthday parties and general jumping times on Friday and Saturday nights. Fun City even does glow nights. The times all range from 60 minutes to 120 minutes. With a small town like Goffstown "this park is great for the community".The prices for the jump times range from $14.00 to $25.00. The park has something unique about it as well, they have laser tag and bumper cars.
The parks hours are 10am to 9pm on the weekdays and 10am to 11pm on the weekends which is the special glow nights. "The staff are super friendly and energetic" a highschool student stated. This isn't your normal trampoline park it has many different courses in it.
First, there is the main court where there is just an entire floor full of trampolines. Next is the two dodgeball courts where the players face off in a head to head battle to the last person standing. Then there is the bubble soccer arena where the players wear large inflatable balls and they'll play 4v4 against one another. Next to that is the Parkour section where the most daring goes to jump there are walls to scale and ultimate spring trampolines. Now there is the amazing ninja course where you can train like the "American Ninja Warrior" complete the obstacles, and tackle the giant warped wall. Onto the three foam pits, one of them is one you can jump into with two trampolines and one slanted trampoline where you can get awesome heights there is even staircase to jump off of. The next foam pit is the Rockwall climb up to five feet in the air and free fall down into the pit. Finally the last pit the jousting area a 3ft deep pit where you fight to the last one standing. There is the playground where ages 10 and under can go play and have fun, with at least 4 slides and a 3 story high inside playground the kids won't get bored! The last area the park has is its unique sticky wall where the person will wear a Velcro suit and jump to a wall and stick.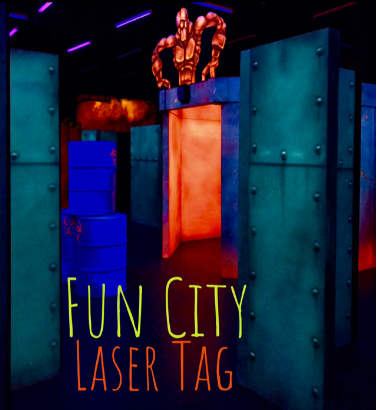 The laser tag area is unique to its kind it's called the cyber blast. Where two teams go head to head in a futurist battle. Shoot the targets off the wall to get extra points and try to take the bases down.
So come on down to Fun City where you can bring your whole family to have some fun!