Academic Awards Ceremony 2019
The Academic Awards Ceremony was held on May 23rd, 2019 at 7:00 pm. The awards night honored the Top 10 of each class, recipients of College Book Awards, and recognized excellence in the categories of Physical Education, Health Education, World Languages, Social Studies, Science, Mathematics, Visual Arts, English, Family and Consumer Science, Technology Education, Business Education, and the Performing Arts. The Top 10 students of the graduating class of 2019 are Patrick Mannion, William Kennedy, Stephanie Flegal, Sarah Stantial, Cora Morency, Michael Judd, Cameron Chouinard, Victoria Flegal, Grace Jolin, and Margaret Florino. The Academic Awards Ceremony honors the hard work and dedication of students each year.
About the Writer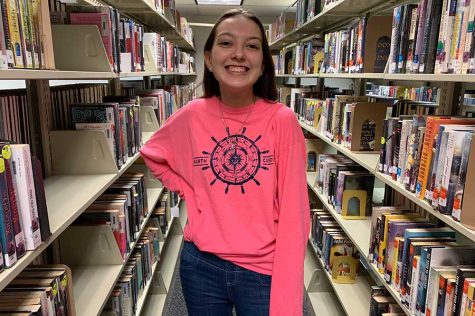 Elisha Langevin, Senior Editor
Elisha is a senior at Goffstown High School this year. This is her 4th year of being in Newspaper. She enjoys photography, poetry, making jewelry, and...