Youth Wrestling
Teaching more than wrestling
Youth wrestling is a program in which kids, from the ages of 5 to 12, can come and learn wrestling. It is open to both boys and girls. The program is held at Goffstown High School on Tuesdays and Thursdays from 5-6:30, and on Sundays from 10-11:30. Josh Devriendt and Alex Paraskeves started the program and continue to coach it. They started the program because they felt, as Mr. Devriendt said, "It's something our towns been needing for a while". For equipment an attendee would need a pair of wrestling shoes, shorts and a t-shirt. To sign up a person should come to a practice and fill out a waiver with either of the coaches. 
Mr. Devriendt is very passionate about wrestling but even more passionate about learning life lessons. Devriendt said "Wrestling is great and all, but the values you take away from it are more important." In this program the coaches try to teach kids the respectful way to do things and why you need to push yourself to succeed. Youth wrestling is about building a community of wrestlers not just the sport.
A boy new to the program was struggling and felt as if he couldn't do the exercises everyone else was doing. All the other kids gathered around him, young wrestlers and high school coaches alike, to support and help him push through and complete the task. One wrestler told him "if you do one, I'll do four", while another group was chanting his name. Everyone tried their hardest to help him get through it and as Mr. Devriendt said " Wrestling is just the way in which you can help people."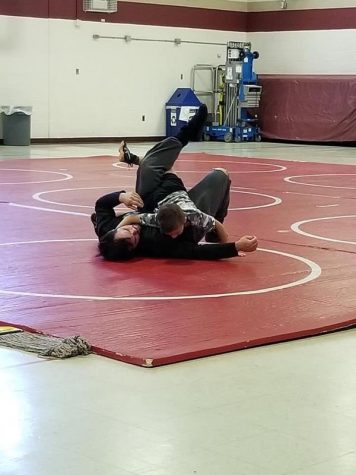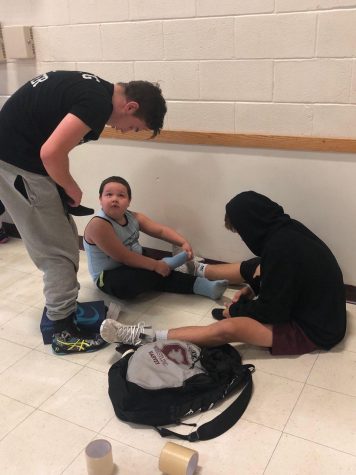 About the Writer
Joey Stearns, Staff Writer
Joey Stearns is a sophomore and this is his first year writing for The Paw Print. He loves to wrestle and helps coach youth wrestling. Poetry is his favorite...