DeMolay Conclave
Staying up late, preparing for the next day or going to bed early, excited to find out what they are doing the next day. This is how the DeMolay boys felt during Conclave, a weekend filled with excitement and fun for all. Alex Bouche had fun, but also experiences a lot of stress, for he was running this conclave.
Demolay Conclave is the yearly convention for DeMolay, which is a fraternal organization for young men ages 12-21 to help them learn brotherhood and teaches them skills for life.
On September 14 in Brookline, New Hampshire, the DeMolay started their day and installation (a ceremony performed to be put into a station, where you go before a person and take some vows basically saying you will be a good person and do good.) There were cars showing up to join the boys and watch the installation. The boys spent their time throwing javelins and participating in archery.
After the activities, Alex announces to the participants, "Everyone, we need to go get changed for dinner and installation." As dinner started, the boys ate quickly. They had chicken, corn on the cob, and mashed potatoes. After dinner, the setup for installation began.
Smiles were on all the boys faces as they sat down, ready to be installed in their new positions. First up was Steven to be installed as treasurer, then Dan to be installed as State Jr. Councilor. "I am so honored to be given such a high position in the state," Dan said. Then James went up with one of the biggest smiles on his face anyone has ever seen, according to the boys. But the happiest person there was Alex, who was installed as state Master Councilor, the highest position anyone can be."I am so honored to be taking on such a high position with so many tasks. I will work hard to make DeMolay stronger and bring up the membership."
About the Writer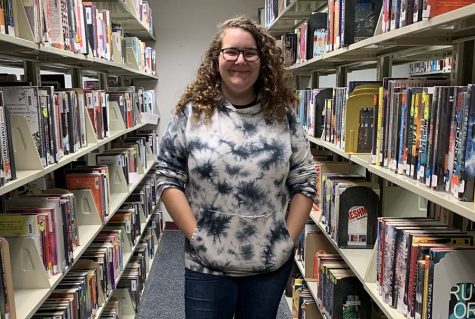 Cheyenne Isaia, Staff Writer
Cheyenne Isaia is 16 years old and a sophomore at GHS. She is involved in multiple clubs including Student Council, Student Ambassadors and Be The Change. ...