GHS Athletes Participate in Fall Sports
Despite COVID-19 Restrictions
Goffstown High School athletes have been able to participate this fall in their respective sports. Going into the school year, there was much uncertainty surrounding whether or not athletes would be able to play. However, as the weeks progressed, it was announced that fall sports would continue with a modified version of play. 
In an effort to keep the community safe, guidelines have been put in place. Jessica Vo, a senior field hockey player, has had a first hand experience with these new restrictions. "We have to wear masks to and from games," says Vo. To reduce potential exposure to COVID-19, Goffstown was forced to delay the start of sports seasons and limit the regions in which teams could travel. "Our schedule is more compact. It's a lot more stressful, because we have more games in one week than we usually would," explains Vo.
However, these new adjustments have not all been negative. Many athletic teams have been able to play teams that aren't in their division. "Being able to play against other schools that we usually don't see is really cool. It allows us to really develop as players and increases competition," exclaims Vo.
Justin Huft, the school's athletic director, is more than proud of his community. "Early on, field hockey, soccer, football, and spirit did a really good job of setting the tone in the summer," says Huft. "Our student athletes have been amazing. They've done everything we've asked and when I'm out watching games, it just looks like they're playing."
Upon reflecting what these times have taught him, Huft cites compassion as a great lesson learned from this experience. "People are always pretty passionate when it comes to athletics. It's helpful to be able to understand where everyone is coming from and appreciate what we do have during these difficult times."
About the Writer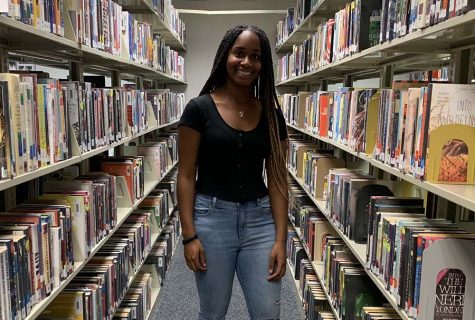 Alyssa Gabbidon, Staff Writer
Alyssa is a senior at Goffstown High School. In her free time, she loves to play field hockey and volunteer within her community. She enjoys studying human...