Teacher Feature: Mrs.Mannon
Though her official title may be the Library Media Specialist, her office door begs to differ. Mrs.Mannon is Library Media/Information Specialist here at GHS and is most well-known for her contribution to helping students with the Shakespeare project, marine bio project, and drug project throughout their freshman and sophomore years. Mrs.Mannon's goal for these projects is to help teach students to look for information from experts rather than look up "buzz words" on Google. Mrs.Mannon also hopes to let both students and teachers know that information is everywhere and hopes to help them be able to find reliable information. Mrs.Mannon coaches Cross Country at GHS and started the Book Club and Walk/Run Club.
Before working for GHS Mrs.Mannon achieved a master's degree in Library Science and a postgraduate degree in education. She worked at Waltham Library in Massachusetts and as a consultant. Now she helps towns organize historical records outside her job here at GHS. Mrs.Mannon has also self-published books, written for History News, had a book published through Arcadia, and was invited to speak at an event in Australia. Unfortunately she had to decline this event. The Unofficial Family Archivist and Cultural Heritage Collaborators: A Manual for Community Documentation are her two self-published books.
Outside of school, Mrs.Mannon loves history; especially family history. Mrs.Mannon believes her fascination with history stems from her grandparents, who survived the Holocaust. She encourages students to ask their parents and families about their heritage. Mrs.Mannon says that she's "excited to learn people's stories and wants to get them excited to learn their own." Mrs.Mannon has a husband, daughter, two cats, and loves to garden, as well as read and run.
Leave a Comment
About the Contributor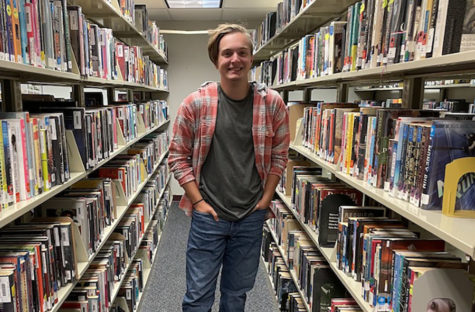 Keith Sanders, Editor In Chief
Keith Sanders is a senior at Goffstown High School. He likes to spend time with his friends and will talk to anyone and everyone. He values the community...