Human Tides: Art Exhibit in the Halls
This year, GHS senior Harvest Fladd created an art exhibit called Human Tides. The exhibit depicted the artistic growth of Harvest, who pushed their boundaries and experimented with many different techniques and media. 
Harvest's interest in art all began with a humbling start of drawing a dinosaur for their mother, leading them to eventually taking all the art classes available at GHS and taking art honors. They also are the president of GSA and is a member of Art Honor Society. Harvest has since that first drawing striven to improve, and develop their art.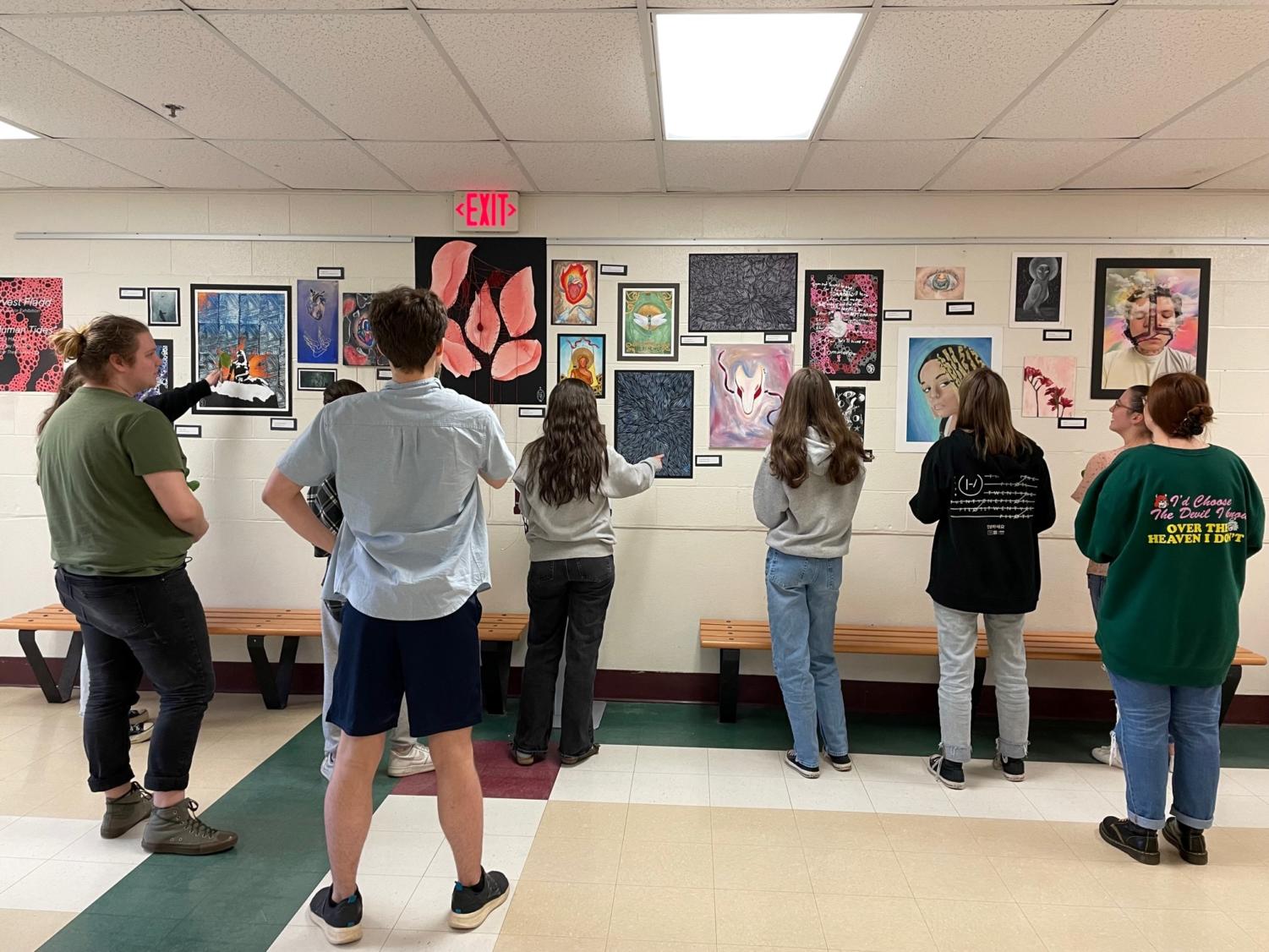 The main piece, "Epimysium", is inspired by organs and muscle tissue and aims to make commentary on objectification of human bodies. Through its multi-media form, it shows itself as muscles connected by pieces of yarn, left to hang loose showing how fragile we are as human beings and humbling the viewer. 
Elijah David Curtis, another senior of the class of 2023, said about the viewing experience, "In the art of Harvest Fladd I saw the intricacies of their heart, and within those machinations in their mind I saw the beauty lying beneath their soul and the everlasting, fiery phoenix of their undying spirit."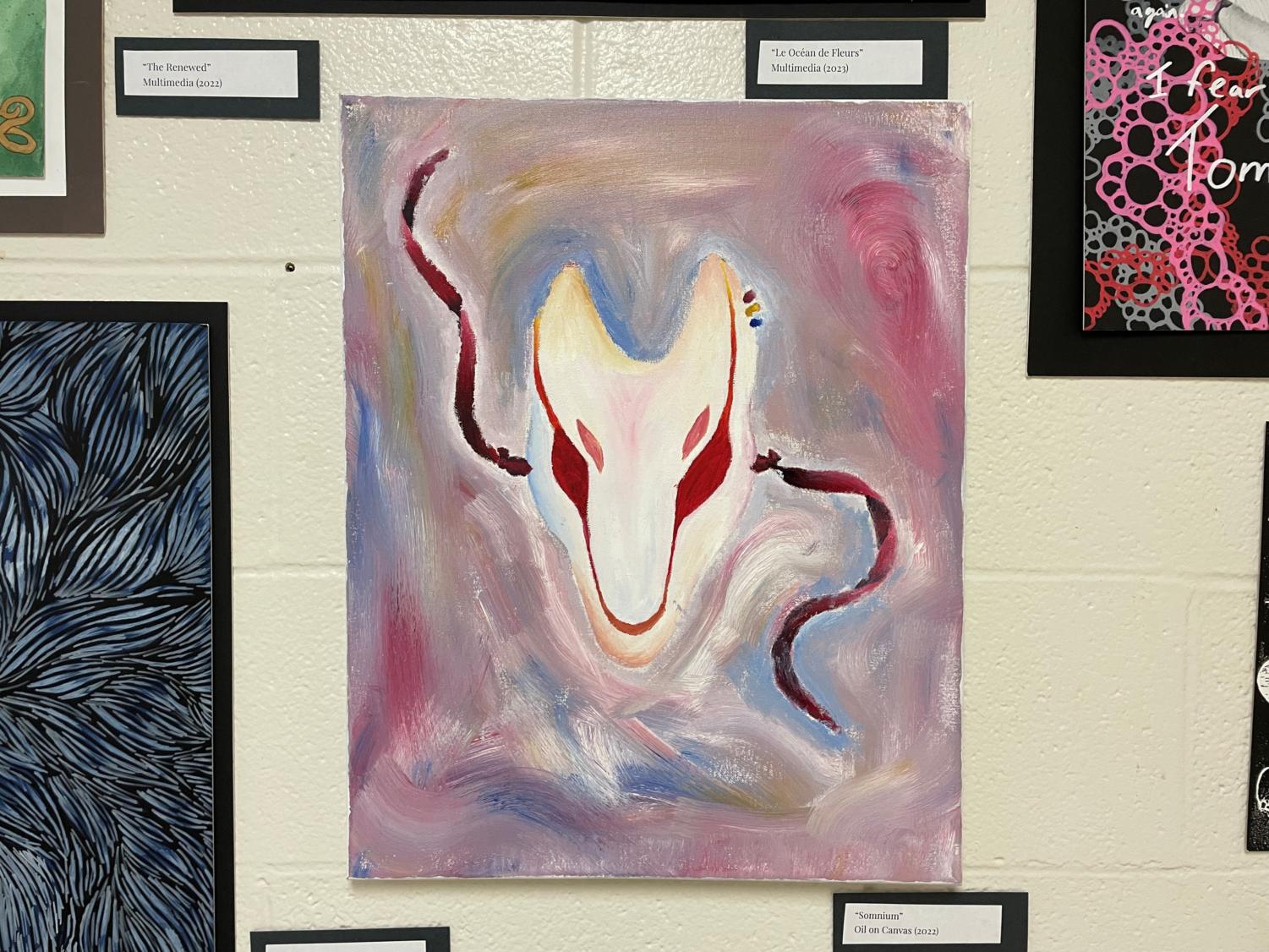 Harvest wanted to communicate through their art their love for humans, anatomy, and mysticism. They didn't really have an end goal, but rather let the art choose its own form, and let the art make itself be made. With this method, each piece has its own unique voice and personality, leaving the viewer to stare at the exhibit in deep thought taking in each and every aspect. 
After graduation, Harvest will be attending The School of The Art Institute of Chicago, which is the second best art college in the country. They aren't focusing on any one art form but rather exploring all the school has to offer. The plan after that isn't defined or planned but rather like Harvest's art, they will just let things happen as they will.