New Hampshire Aviation Museum Comes to GHS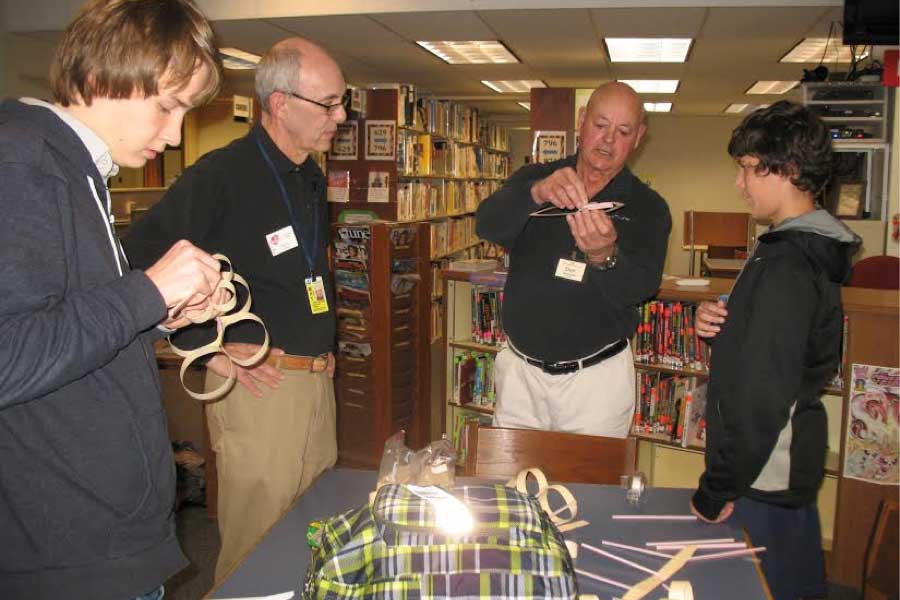 On November 16, in the Goffstown High School library, makeshift paper airplanes glide slowly through the air. Students wait in suspense to see if their creation will make it through one of the three metal hoops set in the middle of the room, and, all the while, experts can be heard explaining the science of aviation, lift, and aerodynamics to the students.
Each year, these expert representatives from the Aviation Museum of New Hampshire, located in Londonderry, come to Goffstown High School to give a presentation to students;  all are welcome to attend. First, a slideshow is presented, describing in detail some the fascinating careers in the field of aviation, pictures of aircrafts, and even the role of aviation in our community. The next activity is more hands-on; each student is challenged to create a paper airplane made of only two paper circles and a plastic drinking straw. The students then set their creations to the test, and try to fly them through different obstacles.
Mrs. Mannon, the librarian at Goffstown High School, explained the energy present during this year's visit. The Life Skills students attended, along with many others, and all of them had a great time learning about airplanes, making them, and testing them out. "They all built these airplanes, and tried to make them aerodynamic," she said, scrolling through pictures of the event on a laptop. "This year it was really exciting."
About the Writer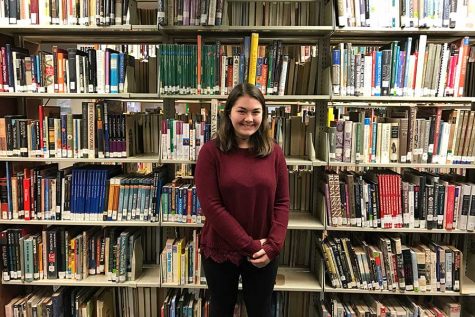 Maggie Florino, Contributing Writer
Maggie is a GHS sophomore. She enjoys playing with dogs, the outdoors, and summer vacation.