Poetry Out Loud
I sit there anxious and excited. My name is called and the room goes silent; my hard work has come down to this one moment. I walk up to the microphone and it is just me. I take a second and look out over the crowd of people just waiting to hear the poem I am about to recite. The poem is a blur; it's been practiced so many times that I just regurgitate it without much thought.  The crowd gives its round of applause, and then I sit down, relieved that one of the poems is finished.
The final round of Goffstown High School's Poetry Out Loud competition was held on Thursday, January 12th in the Hieber Theater at 7:00 p.m.. There are two rounds to this part of the competition.  Each participant prepares two poems- one for each round.  The top three finishers are announced, but only the  first place winner moves on to the regional competition.
Sophomore, Jenna Thibault claimed the first place honor, senior, Garrett Gifford placed second and sophomore, Patrick Mannion placed third.
The first round of GHS's competition was held on Thursday, January 5th, after school in the Step Room.  There were 22 qualifying participants, selected from their respective classroom competitions.  At least five of the competitors were freshman which is a good sign for the program for the years to come.  During this round, the number of contestants was narrowed to 12.
Sinead Behan, a student who attended the first round said Garrett Gifford, "performed the poem Kindness which is not a sad poem, but I can speak for myself when I say that just his voice and the recitation really reached the audience on an emotional level."
Goffstown High School's previous Poetry Out Loud winner, Lexi Gorton assisted Mr. Malloy in emceeing the competition.  Lexi took second place in last year's state competition.  Lexi said she "was so glad to be back at GHS for a night of poetry.  Everyone brought their own story to the stage and I was incredibly impressed with the energy and powerful performances from each presenter.  Poetry is an amazing way to express yourself and Goffstown students do just that each year with this competition."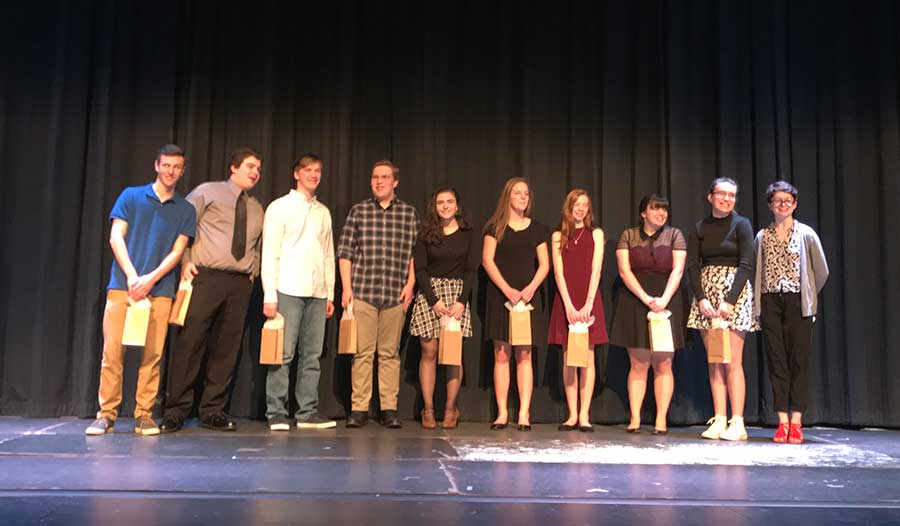 About the Writer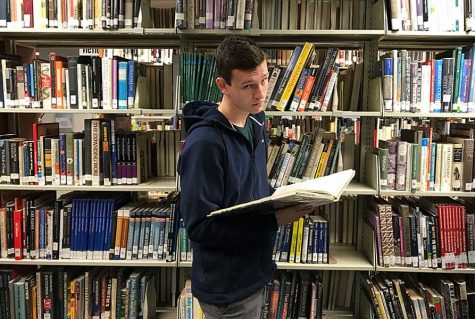 Garrett Gifford, Contributing Writer
Garrett is a senior who loves all sports, especially basketball. He is also the school's Slam Poetry champion, and music/poetry is his passion.  On...