Empower Names Summer Whitmore Woman of the Month
Empower is a student organized club at GHS with the focus of empowering women in the local community.  Empower works towards this goal through fundraising and creating awareness of social issues centered on the struggle of women in modern society.  Every month, the club chooses a woman from the Goffstown community who represents what it means to be an empowered woman.
Summer Whitmore, a math teacher at GHS, was most recently recognized as Empower's Woman of the Month. Ms. Whitmore was surprised to receive the club's designation of an Empowered Woman. "They surprised me in my second period class. I had no idea. It was really a very kind thing to do," Ms. Whitmore said of her honor.
Ms. Whitmore is proud to be an empowered woman and believes she received the honor due to her self- reliant and open-minded lifestyle.  In addition to teaching math at GHS, she is also the Poetry Club sponsor and the Yoga Club sponsor.   Ms. Whitmore believes that a large part of being empowered is possessing the ability to discuss your opinions and to express yourself with honesty and confidence, without worrying about whether or not you will be judged. She feels, as a teacher, this is an important example to set for all young people.
Ms. Whitmore reflects, "the thing that is most important is leading by example, making others feel important and encouraging them to believe that the things they do can truly impact the world. You have to live your life by example and hopefully persuade others to live the same way. Being actively engaged in a passionate way."
About the Writer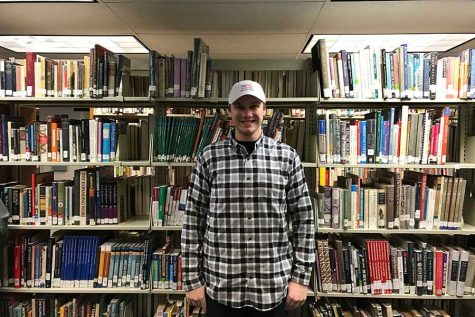 Collin Wynn, Contributing Writer
Collin is a Senior at Goffstown High School. He is a member of the varsity football team, the 1000lb weight lifting club, and the Movement and Dance Company....