"The Maze Runner" Ends its Race on a High Note
"The Maze Runner: The Death Cure" review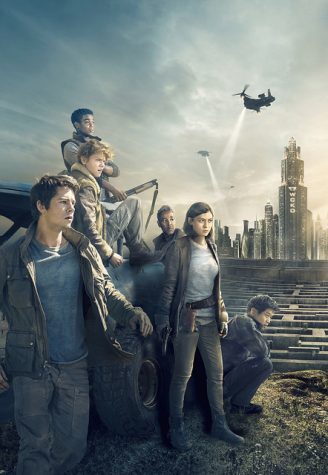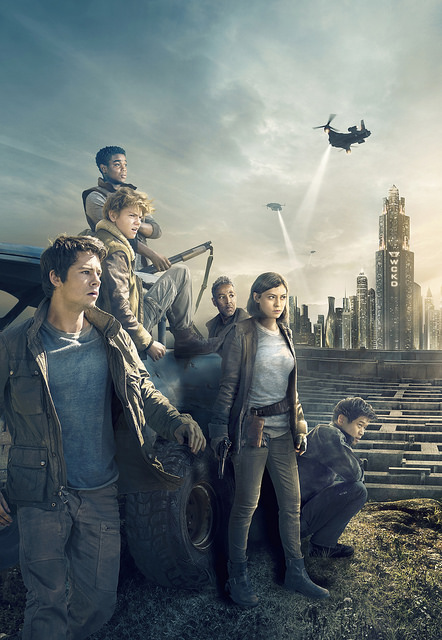 "The thing about zombies is that they're hard to kill. Sure, you shoot them in the head and that's supposed to do the trick. But when they're rushing and gnashing and flailing at you—as modern-day zombies tend to do—it can be hard to concentrate and get a good shot. This is especially true when they're coming at you en masse across a desolate wasteland, the kind you find in so many movies based on Young Adult novels" (from "The Maze Runner: The Death Cure", by Christy Lemire)
Such is the feeling of watching "Maze Runner: The Death Cure," the third and final film in the dystopian science fiction series based on James Dashner's novels. Thomas (Dylan O'Brien), Newt (Thomas Brodie-Sangster), and Frypan (Dexter Darden) are the last of the free "Gladers" immune to the destructive virus that has ravaged the world's population. They discover that Minho (Ki Hong Lee), their remaining Glader friend, was captured by WCKD (an organization responsible for capturing and experimenting on immune children) and put on a train headed to "The Last City", WCKD's base of operations. Therefore, the three leave their camp to rescue Minho, who is being tortured by WCKD in hopes of developing a cure for the virus. Heading for the Last City, the group is attacked by Cranks, humans infected with the deadly virus. From this point forward, the former "Gladers" begin the search for their absent friend, not without extreme challenges and losses.
As silly as they sound, these movies are pretty well made, capable of outsize action and teary intimacy. The director, Wes Ball, knows how to move his camera around a futuristic, farfetched world, and the filmmaking dynamism — especially the sights of the "Last City", shot in Cape Town — compensates for the plot that to an outside eye can seem rather repetitive.
As an enthusiast of the series, I'm not afraid to say I cried all through the last forty minutes of the film. "The Death Cure", being the final chapter of the trilogy, made me witness the death of my all time favorite character, and it was over before I could even realize it, despite being almost three hours long. Clearly destined to a "young adult" audience, Maze Runner, although it may not trigger who's seeking out originality, variations and innovative points in the plot, on the other hand it's a celebration for special and visual effect lovers, and it gives fans the ending they were eagerly awaiting.
Sources:
https://www.rogerebert.com/reviews/maze-runner-the-death-cure-2018