Bright Future for Boys Soccer
After capturing a D2 State Title last season, the Goffstown High School Boy's Varsity Soccer team is looking to have another great season, according to some of the players on the team. The head coach of the team, Randy Lovering, spoke regarding the team last year and this year's squad.  "A big part of a team is depth." said Coach Lovering. "We had and have good leadership and depth, as well as a lot of tough and talented kids that left us last year." When asked about where the program is headed in the future, Coach Lovering said, "We had a lot of kids trying out. There was a lot of interest, especially from young and experienced kids that play soccer out of season." Lovering also added "When you win it all, you can only go down after. We had made it deep into the playoffs in the past, but it was really nice to win it last season."
The team also has some key returners this year that most certainly helped capture a state title last year. "Our captains Noah Charron and Mike Fortin, senior Andrew Lazott, our goalie Miles Green, and junior Nick Mason are just a few." said Coach Lovering. "It's very hard to get 11 guys on the field with the depth we have." When asked about why the team was able to win it all last year, Coach Lovering said "The team was able to really click at the end of the year. We had a lot of good chemistry between our upperclassmen, and a lot of talent and toughness."
The boys record this year is currently 4-5-1, with their next home game on Monday. October 22nd, at 4:00.
About the Contributor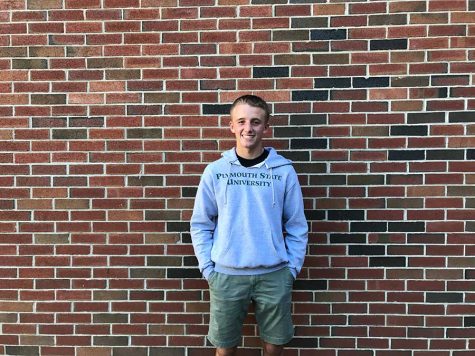 Jac St. Jean, Staff Writer
Jac is a senior at GHS. He is well-known for his wrestling as a D2 State Champ, and an MOC Champ.  Jac wrestles year-round at Doughboy Wrestling Club...