Being A Dancer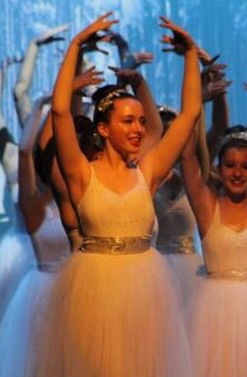 Marissa Fyten is a sophomore at Goffstown High School. Marissa lives in Goffstown and has lived here all of her life. Like most kids in high school, Marissa has a passion; she loves to dance. Dancing offers Marissa an outlet. She indicates, "I dance because I'm a very shy person, and the only way I can express my feelings clearly is through dance and it is my way to cope with stressful times."
We all have that one thing we do when we're stressed; Marissa's is dancing. She first realized her passion when she was about six years old and has been dancing ever since. Marissa also does cheer, which she loves but not quite as much as she loves dancing.
School takes up a lot of time, and on top of that dance and cheer. Exactly how does Marissa balance all of it? She uses whatever free time she has to do homework, whether that's during her PREP or at home before and after dance practice. Marissa takes both open and honors classes, so it is easier to balance school with extracurricular activities. Even though she tries not to put too much on her plate, she still gets stressed out. She acknowledges that she tends to get over-worried about school. She always completes her homework on time and manages her grades very well, even though sometimes she gets anxious about an upcoming quiz or test. Julie Fyten, Marissa's mother,  believes that,  "Marissa handles multiple tasks very well. She does this by noting their deadlines, [deciding] how long each task may take, prioritizing [them] based on their due dates, and shuffling the lists based on anything new and unplanned that may arise. Based on this list, she can then set aside any free time in school, and at home to get the tasks accomplished."
Marissa dances at Dance Visions Network in Goffstown. Practice is held three nights a week and that's not including competitions. Obviously, dance takes up quite a bit of time. Marissa explains, "During very stressful times, as soon as I start dancing, all my worries and stress go away; it makes me calm, peaceful, and [a] better me."
About the Writer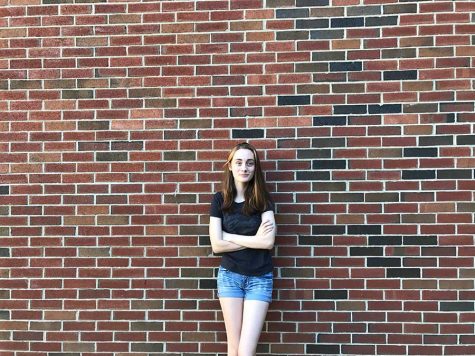 Kaeli Jutras, Staff Writer
Kaeli is a sophomore. She likes to sleep and eat. She likes animals and going outside. Kaeli is pretty boring.