Teacher Feature: Lyle Hamel
Lyle Joseph Hamel. Raised in the "West Side best side" by his mother and father, Mr. Hamel lived simply as a child in Manchester, NH. With his mother, teaching French, Spanish, Nutrition, Religion, and Study Skills, and his father teaching Woodshop, it's no surprise that Mr. Hamel followed in his parents footsteps and became a teacher. He found his love of science and math in early grade school. "In first grade I was one of the founding members of the Mathketeers, and we would meet at lunch once a week and memorize our times table, even though we were in first grade," jokes Mr. Hamel. "It was all self-inflicted that I enjoyed science. I loved watching the old Mr. Wizard's World as a kid. I think that kinda got me hooked on experiments. It's where I learned how to explode a hydrogen balloon when I was 5."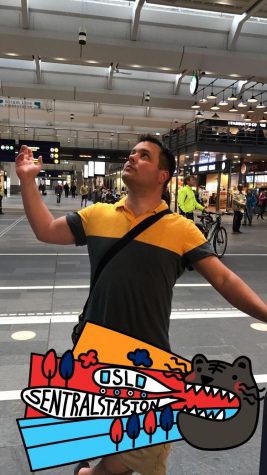 Mr. Hamel graduated from Trinity High, and is a proud alumni of Saint Anselm College. "Member of the class of 2003, go Hawks!"  he exclaims. Despite being a chemistry teacher today, Mr. Hamel majored in biology because that was his favorite class in high school."I knew I wanted to be a science major. In 3rd grade for career day I was a scientist with a little lab coat and my little portable microscope, so there's no surprise there." When Mr. Hamel graduated college, he got his first job doing chemistry in an environmental lab, which was his favorite part in biology. "If I had to go back I think I would've done biochemistry or pure chemistry."
When times were getting tough at the lab, and Mr. Hamel's job was in jeopardy, he decided to explore the possibility of becoming a teacher. "The economy was going south… there were layoffs at the lab so… looking for security I reached out to the teaching world and got sucked in," he comments.
Mr. Hamel has quite a variety of knowledge. When he began teaching, he was certified to teach Biology, Chemistry, Music, Latin, and French. His first teaching experience was as a long-term chemistry substitute at Bedford High, and he also taught Chemistry at Manchester Central High School. However, as fate would have it, Mr. Hamel's job was once again in danger. "About 150 teachers in the district were facing pink slips, myself included since I had less than 5 years… so in order to find more stability I decided to interview at other schools, Goffstown being my first interview, and once I was offered the job I took it and haven't looked back since.", he states.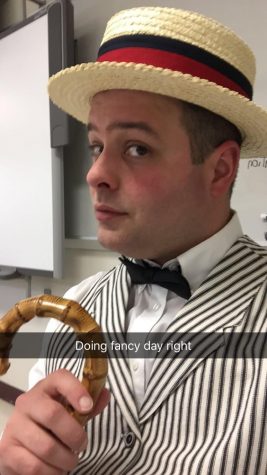 Now running 8 years strong, and 6 at GHS, Mr. Hamel teaches College Chemistry as well as AP Chemistry, and recently got his masters in education. He lives happily in Manchester with his husband, Matthew, and his pet chihuahua Salsa. When asked about what teaching has taught him, he reflects, "Although you might not realize it by my chilly exterior, it's taught me empathy and compassion; that treating kids fairly and justly and equally doesn't necessarily mean treating everyone the same. Everyone has personal situations going on which may preclude them from getting in a homework assignment the next day. So just being able to feel for the students has opened up my eyes a lot. I used to see most everything in black and white before becoming a teacher, but now I see there are multiple shades of grey."
About the Writer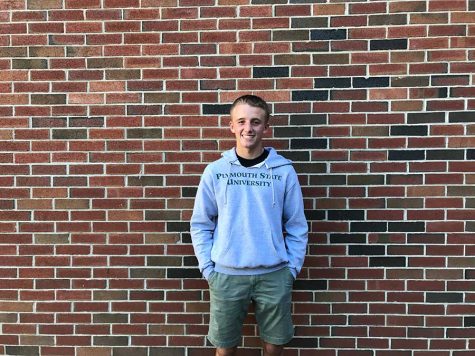 Jac St. Jean, Staff Writer
Jac is a senior at GHS. He is well-known for his wrestling as a D2 State Champ, and an MOC Champ.  Jac wrestles year-round at Doughboy Wrestling Club...