ROMWE Online Shopping Review
Word has quickly spread across social media about an online shopping website called ROMWE. On this site, it's not uncommon to find tops, dresses, shoes, and accessories for under ten dollars. With prices like this, the company is eager to advertise sales and spread the word about their products. Due to consistent advertising and shockingly low prices, their popularity has skyrocketed among teens working minimum wage jobs. But should students trust that they are getting what they pay for, or are they just throwing their money out the window?
Personally, I am a fan of the way the website caters to smaller budgets while still providing popular styles and trends. However, I highly recommend that shoppers read reviews and check size charts before ordering. Because many products they sell come from unaffiliated companies, sizing and quality may vary from item to item. After hesitantly ordering from this website, I was pleasantly surprised with what I received for the price I paid. While some items fit less than perfectly, most of what I ordered was what was advertised. Overall, I was satisfied with about 80 percent of my order. In fact, I bought my favorite shirt from them.
I would like to commend this company for their consideration of people who can't afford more expensive clothing, or simply aren't comfortable spending too much money on an outfit. High school students make up a large majority of the people in this group, so this website is a perfect solution for them. All things considered, for the price you pay, the clothing quality isn't as bad as you might expect. Some items may not be up to standard in a traditional department store, and shipping certainly isn't as speedy as Amazon, but if you exercise your due diligence as a customer and research reviews, you should feel safe spending your money on this website.
If you'd like to visit, here's their link:
https://us.romwe.com/?url_from=usgooglebrandromwe_romwe04_20170720&gclid=CjwKCAjw8_nXBRAiEiwAXWe2yavWJ-UD82CcbuP7XfSLqceUGM7dd9_CdsTnl2aqTS1ToR0naINtYhoCH2oQAvD_BwE
About the Writer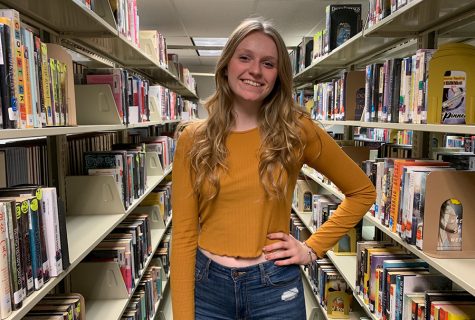 Brooklyn Brackett, Senior Editor
Brooklyn is a senior who loves spending her time with friends. Exploring new places and driving around town are some of her favorite ways to clear her...