The Future Business Leaders of America are Right in Front of You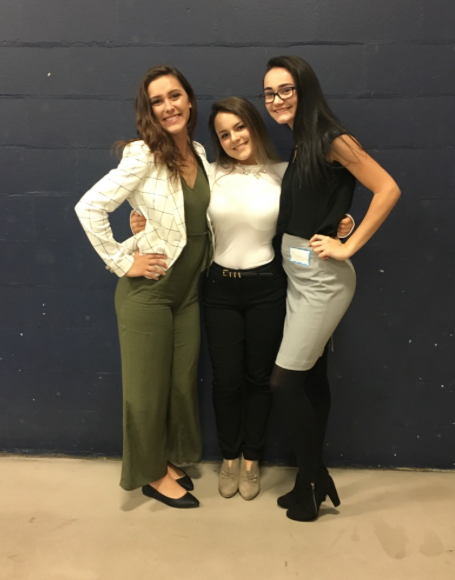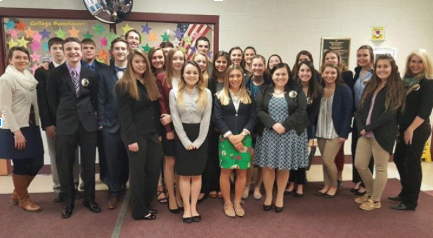 The end of March, the biggest event in FBLA came upon the club members. It was time for SLC, the State Leadership Conference. Back in October, the group went the the Fall Leadership Workshop where there were games, activities, speeches, and chapters getting to know each other. Every Thursday morning at 7:30am, the group Future Business Leaders of America would meet. There would be an agenda each morning of what had to be done, what needed covering, etc. In December, the group would talk about things like SLC and planning on it, the Bell Ringing to raise money. From September till October, the group talked about FLW (Fall Leadership Workshop), what to wear, who would be there, for new members it will talk about what it's about and why the things that are done there are done. This year at Fall Leadership Workshop, there was a guest speaker who talked about how he got to the business world and what happened with it. The guest speakers are usually very influential and it's a good experience to have and hear from someone.
This year was a little different with the club meetings. As a group, the executives decided to add a way for the members to all get to know each other. They added group activities in the morning as "ice breakers" and had a meeting where everyone got to sit down and get to know something about each other; names, something that they like, etc.. At the end of the year on May  30th there is to be a party for the group to say goodbye and have a pizza party. It's occurring during 5th period says Mrs. Scarlett for the end of the year celebration.
This club is made for students who are eager about business and communications and it gives students a good feel for an experience on what it's like. The president of the club, Julianna Trost says "FBLA is more than just business, it's about developing leadership skills and worthwhile networking opportunities". The GHS school store is one of the big things that FBLA has to offer the school. There, the students and faculty of Goffstown High can buy merchandise, food, school supplies, etc. Students who are a part of FBLA earn a credit for working the school store during their preps and lunch. There is an assigned school store manager that will buy the products that are sold in the school store, and during all lunches and periods, students are more than welcome to come down and make purchases. There are fun field trips as long as those who come are into business and getting out to interact with new faces and meet new people. If someone is interested in coming to join the club, feel free to stop by Mrs. Scarlett's room T-11 to learn more information on joining and becoming part of the future business leaders of america. Meetings are every Thursday at 7:30am in room T-11.