Charlie Puth's New Album: A New Sound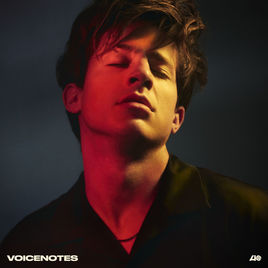 On May 11,  Pop star Charlie Puth finally released his second studio album called Voice Notes. The album consists of 13 songs and there are multiple collaborations. Puth first released a song from this album back in the Spring of 2017. The song was named Attention and it quickly became popular. It even reached the number one song in the country over the summer. Anyone who is a fan of Puth's could instantly tell the sound of the record was very different from Puth's previous songs. His most popular songs from his last album are See you again and Marvin Gaye. These two songs were piano based when Attention is very pop sounding. By this one song, it gave fans a good idea of what his new album would sound like.
By listening to the album Voice Notes you could immediately tell Puth's songs matured lyrically. His older songs were ballads about love and happiness when the songs on his new album are more truthful and mention problems in his dating life.  Another hit song off the album named How Long is about Puth cheating on a girl. This song as well as many others like Empty Cups, Slow It Down, and Boy gave fans a new side to Puth no one has seen. Not only does Puth have songs about him cheating he also has songs about a girl cheating on him. The songs Somebody Told Me and Attention tell a story about what had happened in his dating life. Each song discusses a more mature topic and it gave a new perspective on Puth's life.
Out of the 13 songs on the album, there are a total of three collaborations and each one was very different.  Puth's record Change features singer/songwriter James Taylor. This song discusses that due to all of the problems currently going on in the world, there needs to be a change made. Change is very different from most of the the other songs on the album, not just beecause of the topic, but because of the sound. The song is played on acoustic guitar and the tempo of the song is very relaxing. Another collaboration on the album is with Boyz II Men, which is an acapella group. The song is named is If You Leave Me Now and it gives a fan a new sound because there are no instruments. The collaboration between Puth and Boyz II Men surprised many fans but was still exciting to hear for many. The third collaboration is with upcoming musician Kelani and the record is called Done for Me. Due to the songs catchy lyrics and upbeat sound, it is currently climbing up the charts.
Since Puth released a new album this year, starting on June 13 he is going on tour with Special Guest Hailee Steinfeld. You might know her from her most popular  songs Love Myself or Starving. Puth is touring during the whole summer and is traveling to stadiums all across the Nation. Overall, Voice Notes has been a successful album that many fans love and can't  wait to hear live.