Generational Disconnect Leads to the Cancellation of "Meme Day"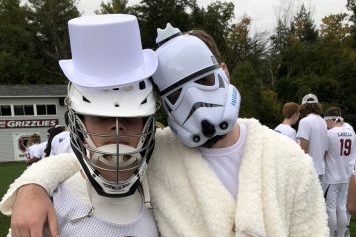 In the weeks leading up to homecoming, students were asked to offer suggestions for and vote on their favorite "dress-up days" for homecoming week. This year, students at GHS overwhelmingly suggested "Meme Day" or "Vine Day," a trend that has been sweeping schools across the country. However, when Meme Day did not appear on the final ballot for voting on the days, students became irritated; a few students even starting a petition to get the day approved.
According to Principal McBride, all days are first voted on by the student council and then reviewed by him. Some days in the past that have been risqué have been beach/hula day and toga day, but virtually any day can be dangerous. "There are always some kids who take it too far," he said. "With meme day, the potential for that is much greater." McBride also mentioned how it would be hard to police costumes because there are so few adults who understand the complexities and hidden meanings that come with memes.
Some examples of dress-up days from past years have been "Camo- Day," "Patriotic Day" "Superhero Day" and "Pajama Day." Each Homecoming or Winter Carnival week ends with "class colors day," in which the Seniors dress up in white, the Juniors in maroon, the Sophomores in pink, and the Freshmen in black. But these dress-up days are repetitive. How many times have students complained, "why aren't the dress up days more creative?" Erin McKinnon seems to agree. "My favorite days have always been the most creative ones," she said. "But there's also some value in having repetitive days so that it keeps the cost down for students."
The failure to allow a meme day and the reasoning behind it is revelatory of a disconnect between the perspectives of the students and the teachers. "I still don't get it," said one student.  "Why should we be punished for something some [disruptive student] might do?"
About the Writer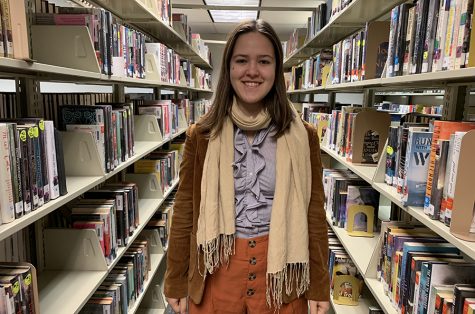 Lydia von Schwanenfluegel, Staff Writer
Lydia Von Schwanenfluegel is a Senior at GHS, and yes, she does know that her last name is very long; 18 letters, in fact. Lydia lives on a farm in Goffstown...