The GHS Poetry Out Loud Competition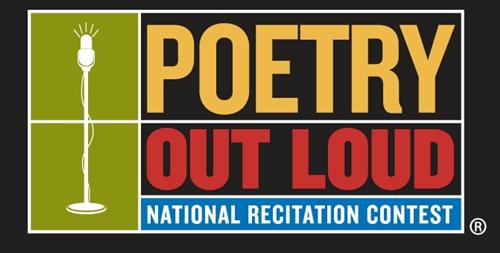 Imagine standing up in front of a class full of your peers trying not to make eye contact with anyone, so you don't get distracted. You stare at the back wall with your hands in your pockets trying not to forget the lines you've been trying to memorize since last night. You begin to speak but forget your lines and start to stutter. As Eminem once said in his song Lose Yourself, "his palms are sweaty, knees weak, arms are heavy." You ask for a line cue from the teacher, and then you struggle on. The poem is finally done and your face is red, as you walk awkwardly back to your seat. This is the Poetry Out Loud experience for most at GHS.
Every year each English class begins preparations for the Poetry Out Loud competition in December. Every student must memorize at least one poem from the Poetry Out Loud website. The website is full of famous and not so famous poems, as well as poets ranging from Lord Byron to Bruce Bond.
Many students take the time to memorize and recite their poems confidently. If the student and the teacher feel they did a good job at reciting the poem, the student has a chance to proceed to the school competition where there are additional requirements like the memorization of a second poem. Before the school-wide competition, there is an elimination round where the number of contestants is reduced to ten. If one makes it beyond the school competition, they are sent to the regional competition which can lead to the national competition where first place winner can take home $20,000.
The school competition, held on Thursday, January 17th, was emceed by De Etienne, GHS alumni and former Poetry Out Loud winner for the state of New Hampshire. De also performed his own slam poem for the audience. The competition produced three winners: Patrick Mannion as the 2nd runner-up, Jenna Thibault as the 1st runner-up, and last, but not least, Catherine Wentz as the school champion.