"I Am College Bound" Day
On November 3, 2022, Goffstown High School held its second annual "I Am College Bound Day" in the Goffstown High School Information Center. Students were given the chance to explore opportunities beyond their high school careers. Students are invited to visit the campaign where resources are provided to aid them in the college admissions process. Participating in this particular day, all New Hampshire schools that students applied to offered a waived fee application. Students were able to visit the event as an individual or attend with their class. A banner the students could write their names on, and snacks were provided for the students who applied to New Hampshire Schools. The purpose of this event was to provide a financial break for students to apply, unaccompanied by the application fee, and have access to guidance from the surrounding community of school representatives and guidance counselors.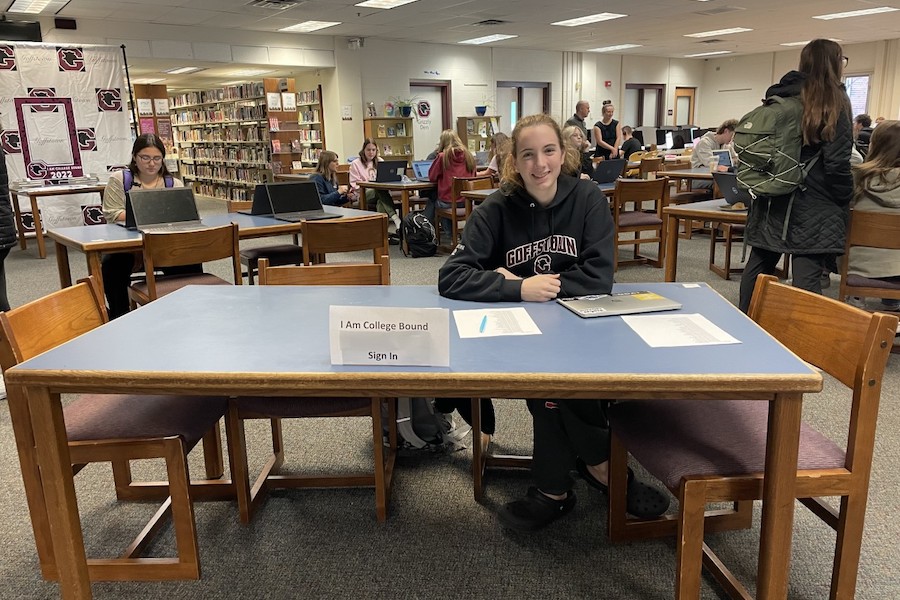 Starting on November 3rd, students were given a sheet listing the New Hampshire schools and colleges they could apply to and their application fee waiver codes. Participating counselors and administrators helped students get started completing the Common Application, and students began to apply to multiple colleges with no additional application fees. Students were provided with the computers to complete the application process. Representatives from NHTI, MCC, LRCC, and SNHU were all present to assist. Once applications were completed, students had the opportunity to have their pictures taken with a slip of paper naming the colleges they applied to.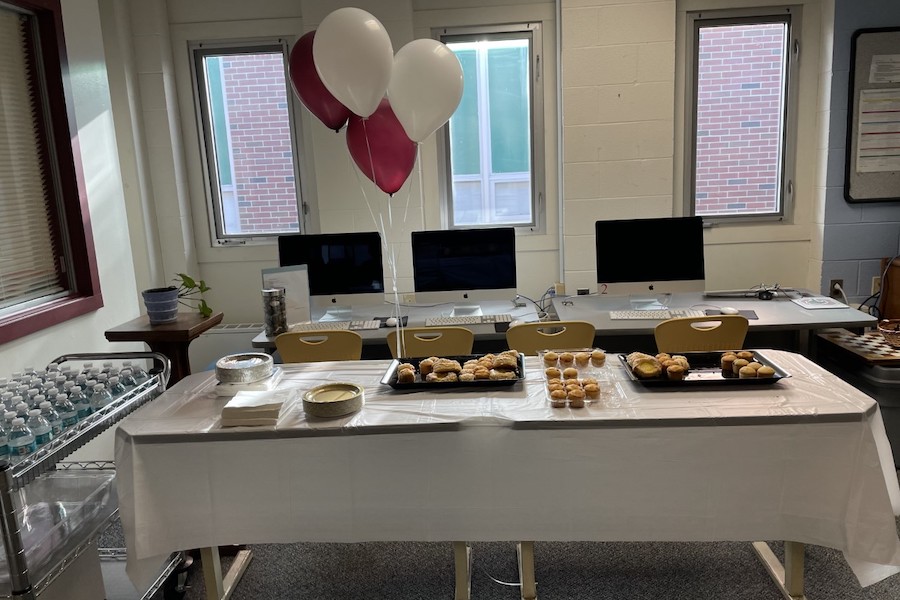 Guidance Counselor Denise Fall helped to bring this event to GHS for the first time last year. According to Ms. Fall, 140 GHS seniors signed up to participate in the event.
Each student had a specific perception of the overall success of "I Am College Bound Day." Senior, Taina Hernandez-Sosa, felt like she left the event on a positive note, and that it provided her with an opportunity to waive the application fee on some of her chosen schools. "College application fees are very expensive nowadays. I was worried about how much it would cost to pay for both the AP exams and the future cost of college applications. It was very helpful that I didn't have to worry about paying to apply." The average cost of the college application fee is $50, according to Research.com.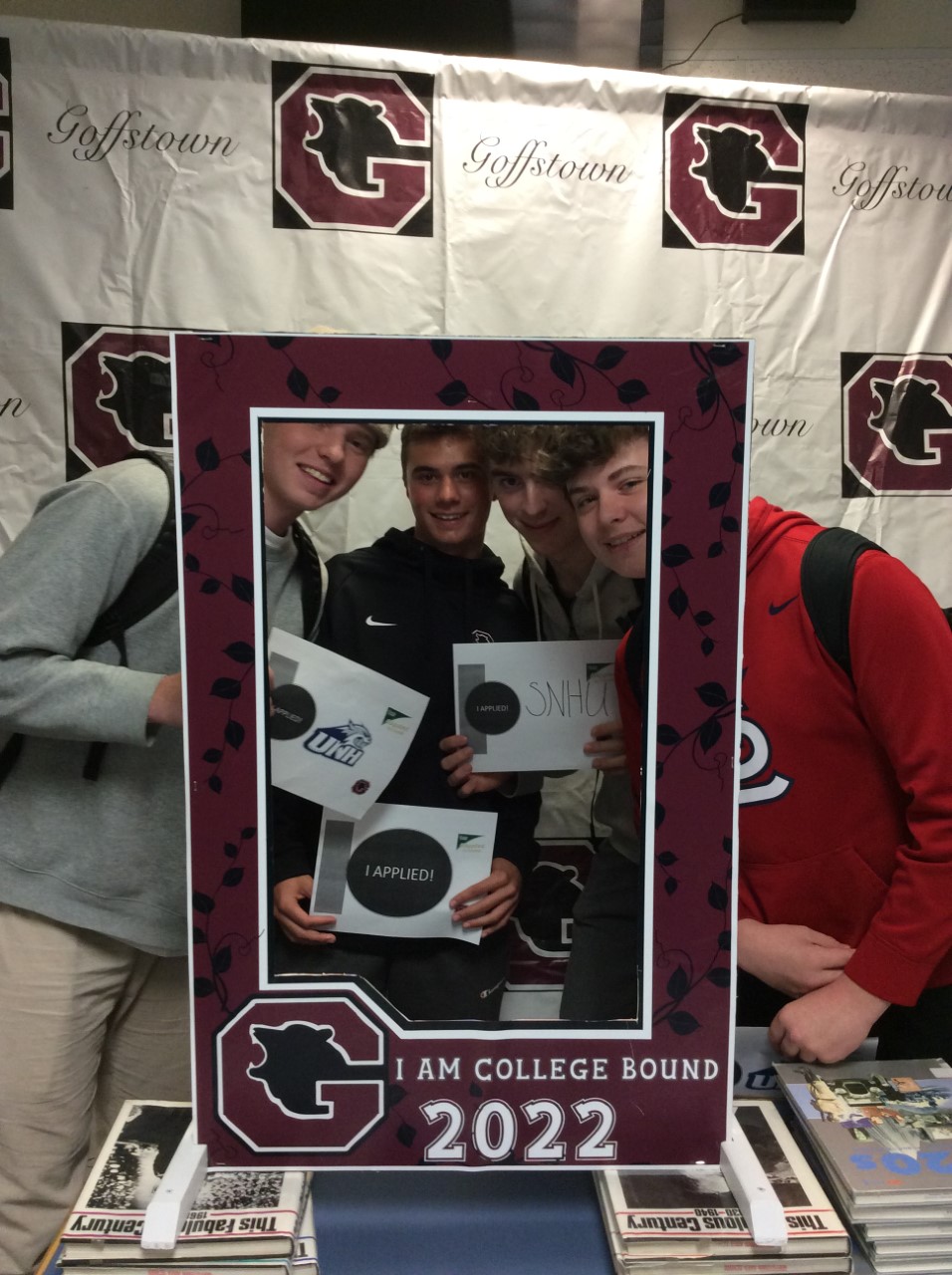 Out of the half a dozen schools Taina is hoping to attend, three of them are colleges she applied to during the event. Taina applied to University of Southern Maine, Keene State, and Massachusetts College of Pharmacy and Health Sciences. When completing the process students were encouraged to ring the bell in celebration. Taina had chosen to attend on her own and explore this opportunity, but her entire AP Literature class had booked appointments, so they all attended together. Fortunately, Taina is excited and optimistic at the new opportunities ahead of her, and she has been accepted into the University of Southern Maine and Keene State.