The Kids Are Next
On May 5th, 2021 the New York Times posted an article concerning the FDA's potential approval of Pfizer's Covid-19 vaccine and the use of it in kids in the 15 to 12-year-old age range. This means a couple of things for high schools including Goffstown High School. In general, it means everyone who is able to get the vaccine will be able to get it at the high school level. This doesn't mean that the minute everyone is vaccinated we can throw masks in the trash can and get back to a sense of normalcy. Life may include sports, classes, and socialization during the school day with masks on but with a normalized schedule.
Allowing children to receive the vaccine will be a positive step towards making the world a whole lot safer.  This doesn't mean children are necessarily going to become the main priority to get vaccines, that will still be adults. The important thing is it makes strides toward herd immunity against Covid-19. Currently, 100 million adults have been vaccinated, and that leaves 44% of the adult population not even receiving a single shot. The CDC has also currently approved mask-less gatherings for adults outdoors.
https://www.nytimes.com/2021/05/03/us/politics/coronavirus-vaccine-teenagers.html?searchResultPosition=5
About the Writer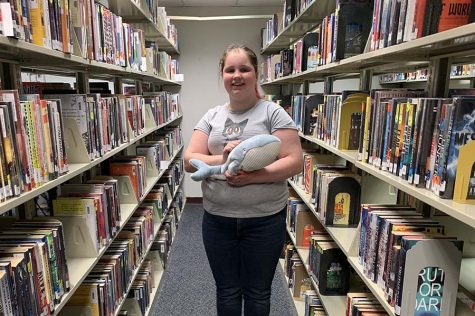 Colleen Braica, Staff Writer
Colleen is a sophomore at GHS. She enjoys sports like field hockey. She is energetic and active. Colleen reads interesting books and loves scary movies....